about the pension superfund
The Government has challenged UK businesses to find a way to keep the promise they made to the 11 million Members of Defined Benefit pension schemes, many of which are under-funded. We've responded.
The UK's first pension consolidating 'superfund'

Led by a highly experienced team

An alternative, affordable solution for employers

With strong protection for Members

And committed to freeing up UK businesses to grow
how the pension superfund works
As the UK's first consolidating pension 'superfund', we accept bulk transfers from existing Defined Benefits pension schemes and pool them together to create one, large occupational pension scheme.
That offers advantages of scale so we can achieve higher returns with lower costs, greater stability and less risk; great news for employers, Members and trustees.
No change is required to Members' existing benefits, while the design of the business model means commercial rewards only come when Members benefit too.  Our investors', Members', trustees' and clients' interests are aligned.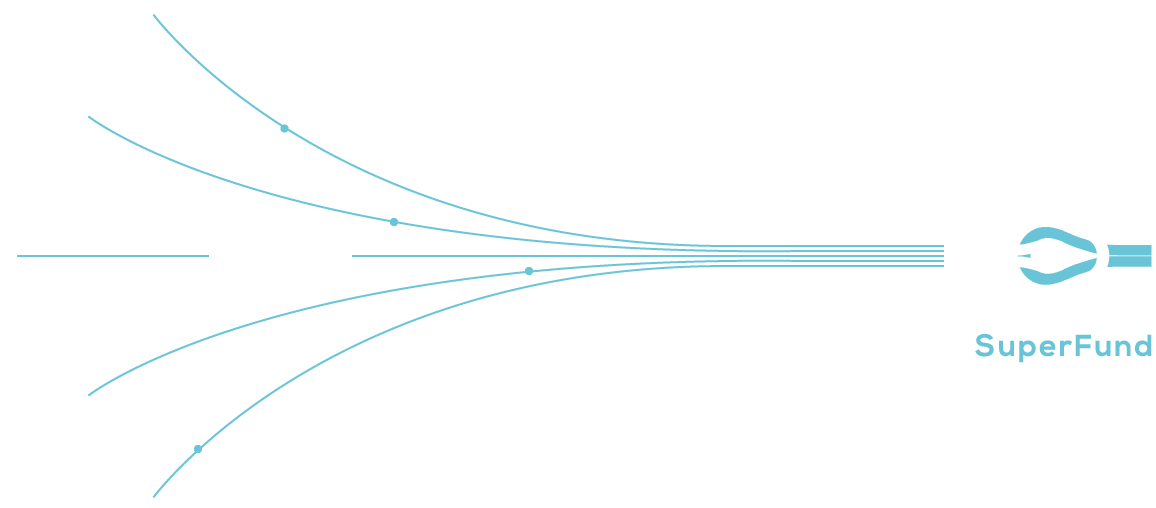 This, underpinned by capital

provided by our investors, adds up to
Who is the pension superfund for?
Employers who want to fulfil their pension promises in an affordable and responsible way
Members who need to know their pensions are safe, with the potential to grow
Trustees who seek to secure a better deal and protection for their Members
a highly experienced team
The Pension SuperFund is run by its co-founders, who have years of senior experience in the UK pensions sector, in investment and risk.
Meet the team